❄️ LET IT SNOW! ❄️

Limited edition sessions are single-day events and include fantastic elaborate sets that are not available otherwise. Only a limited number of spots are available. Once they sell out, they sell out! So: you need to book fast when they are announced! Be sure you're on the mailing list and like+follow Stacy Knapp Photography on Facebook and Instagram for limited edition session announcements! (Tip: email subscribers always hear first ;) )
One day only! Coming soon...
Outfits available!

Does your little one not have the perfect outfit for these? No worries! Our client closet outfits from Little Adventures are available to wear during these let it snow limited edition sessions. Is your child's size not available below? Just ask about it during your design consultation as we may be able to get additional sizes in time for your session.
❄️ Ice Princess dress (size S: 1-3)
❄️ Ice Princess cloak (blue, size S/M: 1-5)
❄️ Scandinavian Princess dress (size S: 1-3)
❄️ Scandinavian Princess cloak (pink, size S/M: 1-5)
❄️ Royal Ice Master (size M: 3-5)
Need something else? See below for a great discount from Little Adventures! Amazon also has some adorable outfits for this magical Let it Snow scene.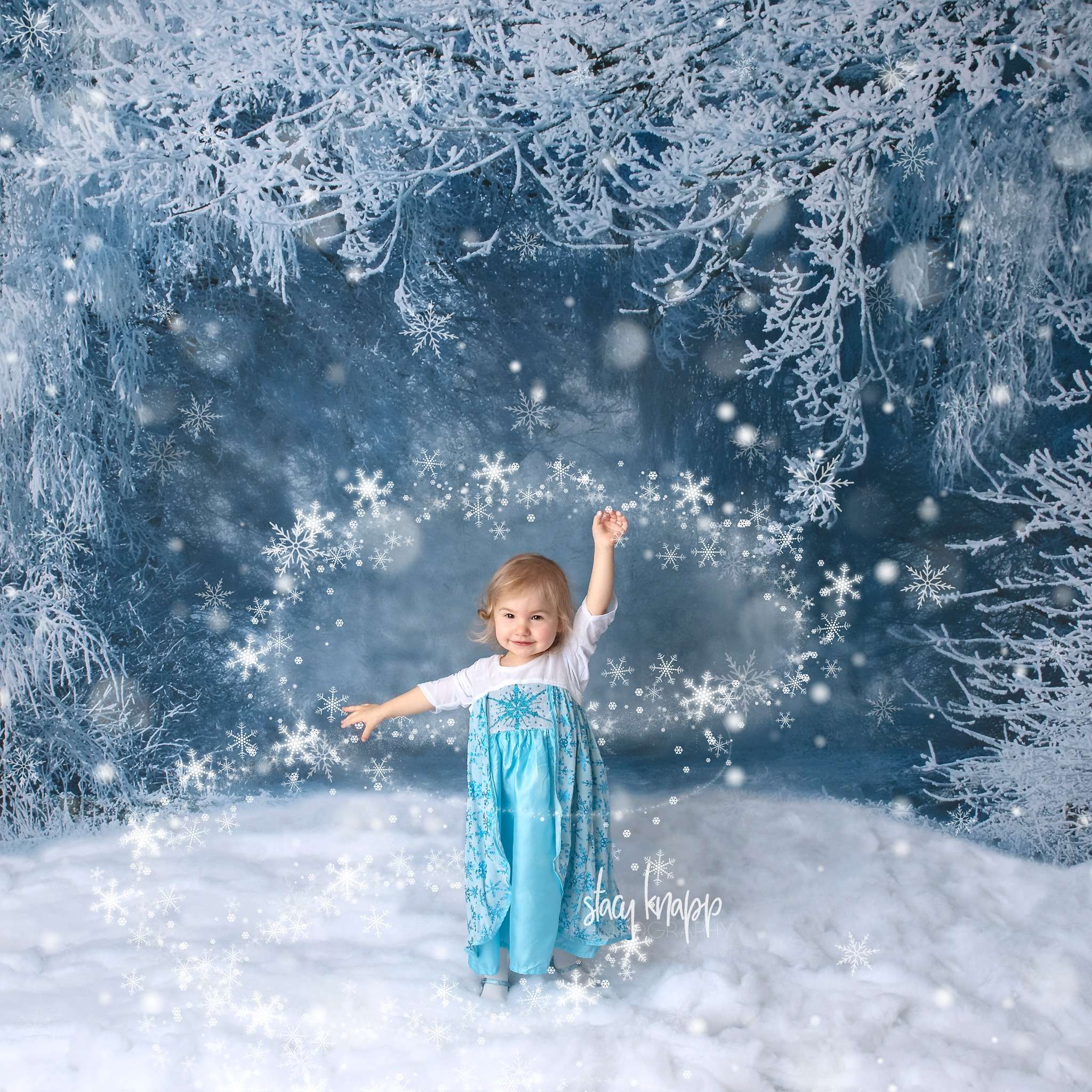 ❄️ Falling snow & magic snowflake swirls ❄️
Love that extra pop?! Me too! The editing process really brings out the magic in these portraits.
Falling snow, magic snowflake swirls, and snowflakes will be included in the portraits to make these images absolutely wintery fantastic!
So, is it only the kids who get to have all of this fun? Absolutely not! This set is large enough for children and adults! The whole family can be included! Caveat: babies must be strong sitters or held by adult.
Need an outfit?
Check out these AMAZING outfits from Little Adventures! Unlike most dress-up outfits, these are WASHABLE! That's right! Not just for pictures ? (But: you should totally buy one of these then bring your child to my "Let it Snow" sessions!)
Use this code for 10% off: GRIYk1scRC.